RE: How to upgrade UVdesk!
One more approach to update your existing project :
Download project zip from here.
After downloading the project extract zip file.
Now, copy uvdesk folder from extracted folder->vendor->uvdesk from this location.
First, delete the uvdesk folder from your_project->vendor->uvdesk location.
Now, copy uvdesk foder from extracted folder and paste into your project under vendor folder.
Also replace your translation folder from extracted zip folder into your project.
---
Check below screenshot for reference the folder you need to replace in your project from extracted zip folder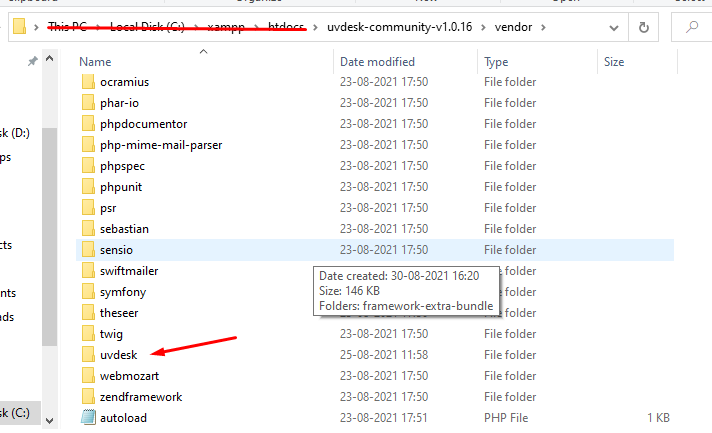 Finally run the following commands:
php bin/console d:s:u --force
php bin/console c:c
posted in Knowledge Base