RE: Uvdesk reachable only on localhost
There is not such config for this.
If you are able to access it using localhost(127.0.0.1) then you can also access it using IP address through the LAN.
check if you are able to access localhost using your IP address.
As you can check screenshot we are accessing it using IP.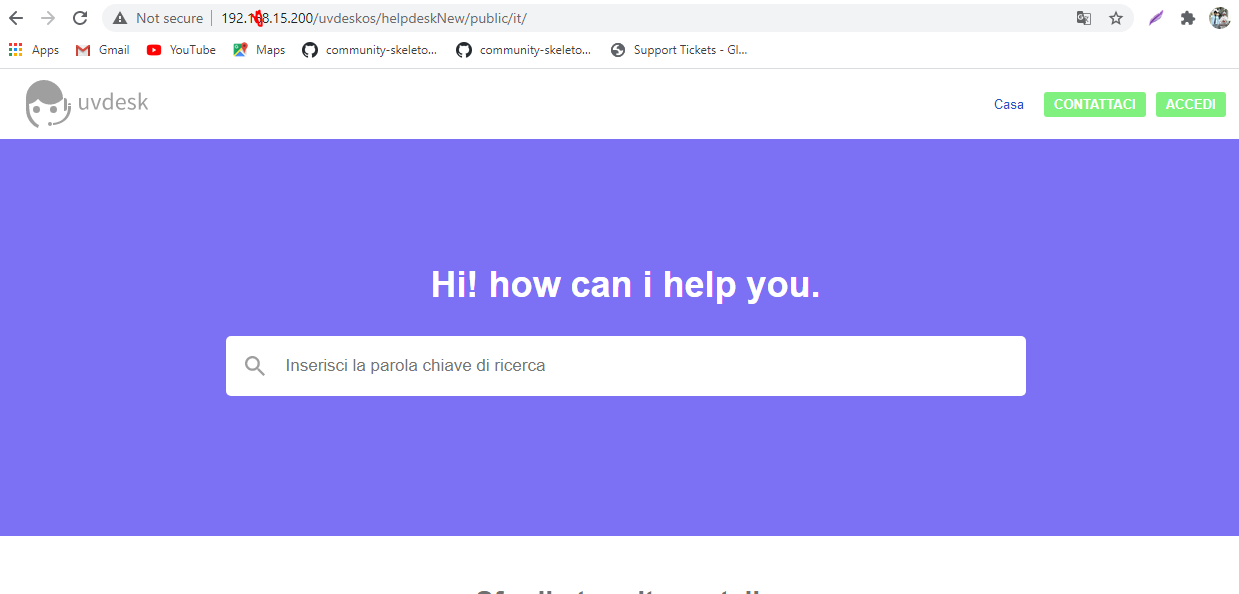 posted in Technical Help